MTN, Africa's mobile telecommunication giant has danced to the tune of the Nigeria's telecommunication regulatory agency to increase internet subscribers in the country.
Nigerian Communications Commission had earlier mandated all GSM Companies to raise data rates.
MTN in a broadcast message to its subscribers nationwide said: "Dear customer, please be informed that from 1st Dec, some MTN data tariffs will be increased to reflect the new rates set by the NCC to operators. Thank you".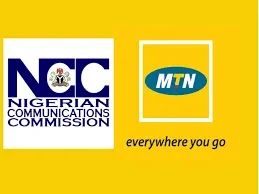 Nigerians awaits December 1st, when the telecom companies will row out new plans but a source said the data plan might be around N1000 for 500MB from the N1000 for 1GB or 1.5GB


Recall that the Central Bank Governor, Godwin Emefiele had proposed a N100bn tax on mobile phone users in Nigeria.
He said this at the 2016 Annual Bankers' Dinner organised by the Chartered Institute of Bankers of Nigeria (CIBN) as a way for the country to generate more revenue.